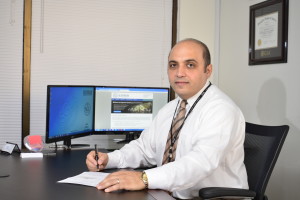 Superior Gemological Laboratory can provide you with a certified and secured online accessible appraisal through GemRap by a GIA Graduate Gemologist which is widely accepted by all major insurance companies. The cost of this invaluable service is only $125 and can be done while you wait.  To ensure the safety of customers, we will validate parking for the parking structure adjacent to our building, located at 625 S. Hill St. (Minimum $100 purchase required with online appointment for parking validation).
Please note that in order to make a fair and unbiased appraisal, we will have no interest in the purchase of the subject property.
---
Why Appraise your Jewelry?
Gemology is the art and science of gemstones, including diamonds. Although most appraisers have some training or expertise in grading gems, especially diamonds, this is not the same as appraising and most appraisals involve more than a single unmounted gemstone. An appraisal involves two primary components. The first is to identify or authenticate the item being appraised and the second is to assign an suitable value to that item.
Gemology, which is the first part, is taught by GIA (Gemological Institute of America), the foremost expert in the world. The "G.G." after an appraiser's signature stands for "Graduate Gemologist" and is a diploma issued by GIA for expertise in gemology.
Whether a customer's intention is to secure a piece for insurance purposes, or to evaluate an offer to buy or sell, the availability of an "appraisal" helps the process tremendously. However, since an appraisal issued by the selling party would give rise to bias, the services of an "Independent Appraiser" such as SGL negates the possibility of such bias. SGL has no vested interest in the outcome of the appraisal. The fee for an appraisal is the same regardless of the value of the item appraised, or whether the item is sold or purchased. Because of the 25+ year jewelry background expertise, coupled with the GIA Graduate Gemologist title behind SGL's appraisals, customers can rest assured that SGL's independent appraisal is an invaluable part of the insuring the jewelry as well as piece of mind.